Get Inspired With Spooktacular Halloween Costume Ideas
Halloween's magic is sweeping through the air, and it's time to think costumes! With Jellystone Park™ North Port Huron's Halloween Spooktacular Weekends on the horizon, we're bubbling with ideas to make your costume stand out. From the tiniest of tots to our beloved four-legged pals, we've curated a list that promises to inspire. So, whether you're a teen looking to impress, an adult aiming for some fun, or a family seeking that perfect group theme, these Halloween costume ideas are here to get those creative juices flowing.
Halloween Costume Ideas for Everyone
For the Little Goblins (Toddlers & Kids)
Tiny Dinosaur: Roar into the festivities with a cute dino costume.
Fairy Princess: Sparkly tiaras and wings for a magical look.
Mini Astronaut: An out-of-this-world costume for space enthusiasts.
Jungle Explorer: With a hat, binoculars, and a sense of adventure.
Friendly Pirate: A mini pirate hat, eye patch, and a treasure map for little adventurers.
Teen Terrors (Halloween Costume Ideas for Teens)
Zombie Athlete: Sports gear meets spooky makeup.
Retro 80s Star: Neon colors, leg warmers, and iconic 80s vibes.
Mystical Witch or Wizard: A magical ensemble with cloaks and wands.
Pop Art Character: Bold colors and comic book-inspired makeup.
Gothic Vampire: A darker, modern twist on the classic vampire look.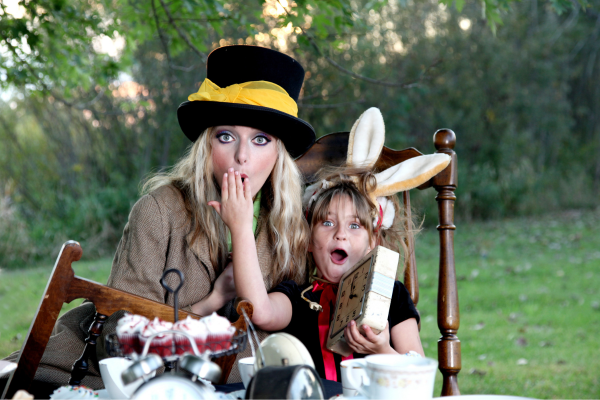 Adult Apparitions
Classic Vampires: Timeless, elegant, and always a hit.
Roaring 20s Flapper & Gangster: Vintage charm with a touch of glam.
Forest Nymph & Satyr: Mythical and nature-inspired looks.
Steampunk Adventurers: Goggles, gears, and Victorian flair.
Mummy & Pharaoh: A nod to ancient Egypt with a spooky twist.
Fantastic Family Ensembles
Wizard of Oz: Parents as Dorothy and the Scarecrow, kids as the Tin Man and the Cowardly Lion, and pets as Toto or the Flying Monkeys.
Superhero Family: Each family member dresses up as a different superhero. Pets can be sidekicks or even super-villains!
The Addams Family: Perfect for a family with a gothic sense of humor. Don't forget the striped suit for Pugsley and a black dress for Wednesday!
Star Wars: From Luke Skywalker to Princess Leia, there's a character for everyone. Pets can be Ewoks or droids.
Classic Monsters: Dracula, Frankenstein, the Mummy, and the Werewolf. Pets can be dressed as bats or black cats.
Purr-fect Pet Costumes
Hot Dog: Turn your dachshund or any dog into a literal hot dog with a bun costume.
Lion Mane: Adorable on small dogs.
Flower Pet: Attach a large, soft flower to their collar.
Superhero Cape: Imagine a bright cape with their initial, ready to save the day.
Fairy or Butterfly: Attach wings to their back for a magical look.
With these Halloween costume ideas in hand, you're all set to make a grand entrance at Jellystone Park™ North Port Huron's Spooktacular Weekends. And remember, it's not just about the costumes! Families can also enjoy the  Magic Pumpkin Patch, Haunted Trail, trick-or-treating, arts & crafts, games, pumpkin carving, costume contests, campsite & cabin decorating contests, and so much more. So, gear up, get creative, and join us for a weekend of unforgettable Halloween fun!
Witch-ing You a Hauntingly Good Time at Jellystone Park™