Get Rolling and Get to the Fun Camping Activities
At Jellystone Park™ at North Port Huron, we know that the camping experience is about more than just campfires and sleeping under the stars. That's why we offer a wide range of camping activities that are sure to keep you and your family entertained throughout your stay. In this post, we'll share some of the best ways to get around and explore all that our park has to offer.
How to Get to All the Camping Activities
Pedal to the Fun
One of the best ways to get around the camp-resort is by bike. Pedaling is a fun and easy way to explore the many camping activities available. Be sure to always practice bicycle safety when cruising about.
Row Your Way to Adventure
Our 20-acre private lake is the perfect place to go fishing, paddle around in a canoe, or explore the shoreline in a rowboat. With a range of boat rentals available, there's no shortage of ways to enjoy the water.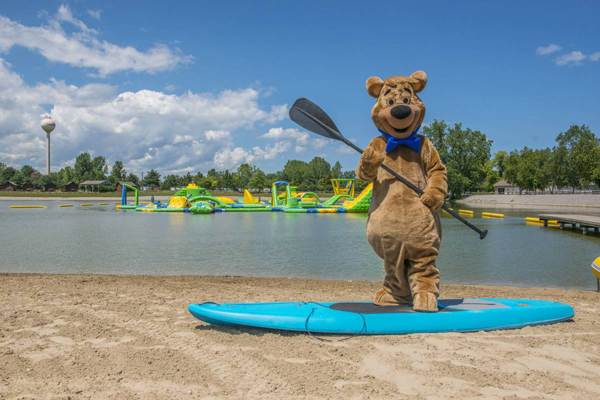 Roll Up in Style
For a fast and fun way to get around the park, our golf cart rentals are the perfect option. From standard carts to limo carts, there's a style for every need and group size.
Take a Stroll and Enjoy the Sights
Sometimes the best way to get to the excitement is to take a leisurely stroll. With scenic paths and trails throughout the park, strolling is a great way to appreciate the natural beauty of our property.
Endless Fun for the Whole Family
At Jellystone Park™ at North Port Huron, there's no limit to the camping activities available to you and your family. From water sports to mini golf to special park events, there's something for everyone to enjoy. Hop on a bike, rent a kayak, or roll up in style on a golf cart and get ready to experience the endless possibilities of camping fun.
Explore All of Our Exciting Activities & Attractions