Family Camping Essentials To Bring on Your Spring Vacation
We can't wait for the camping season to kick off with our first Theme Weekend of the year! From April 22nd – 24th, we will celebrate Earth Day during our Earth Appreciation Weekend. The whole family will enjoy earth-friendly crafts, treats, and fun activities. Before you start packing for your first camping trip of the season, here's a list of family camping essentials to make sure you bring on your Jellystone Park™ at North Port Huron vacation.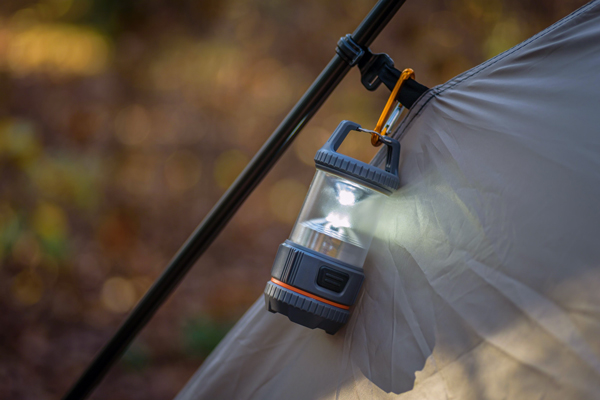 Family Camping Essentials
Sleeping Bags

Even when staying in an RV, sleeping bags are nice and toasty at night, and sleeping in them brings a true camping feel to the trip. Ensure that the type of sleeping bag fits the weather you will be vacationing in. For example, temps around North Port Huron average around 38 degrees Ferenheight in late April, so using a sleeping bag rated for -5 degrees is probably going to be a little too toasty.

Lantern/Headlamp

Along with seeing around the campsite at night, tent campers will appreciate having a light for evening trips to the bathroom. If some of your family members have four legs, a headlamp will help on those evening walks as well.

First-Aid Kit

Scrapes and bruises are bound to happen when playing in nature. Many big box stores like Walmart sell ready-made camping first aid kits of various sizes. It's one of those family camping essentials that you hope you don't have to use, but you're glad you have it when the need arises.

Sunscreen

According to doctors, even if the weather isn't scorching, protecting exposed skin from harmful UV rays is important.

Bug Spray

While spring camping may have fewer bugs than in the middle of summer, it's always good to pack bug spray on your family camping trip.

Clothing For Adverse Weather

Bringing the proper clothing for the weather you will be vacationing in is a given. But it's always a good idea to pack an extra layer or two in case of a cold snap or a rain jacket if Mother Nature isn't feeling sunny throughout the entire vacation.
Pick Up Forgotten Family Camping Essentials At Our Camp Store
Even the best list makers and family camping packers discover they forgot to bring a camping essential. Not to worry. Just head over to the Jellystone Park™ at North Port Huron camp store for many of your camping essentials.
Book Your Amazing Family Camping Vacation Today!