Go Gaga for Gaga Ball at Jellystone Park™ North Port Huron
Have you ever spotted that intriguing hexagonal pit during your visits to Jellystone Park™ at North Port Huron and wondered what it's all about? It's time to put your curiosity to rest—it's Gaga Ball! A game that's as fun to play as it is to say, Gaga Ball has been creating a buzz at our park, and this 2023 season, we have a brand-new pit for campers to go gaga over! Let's dive into what this game is all about and how to play it.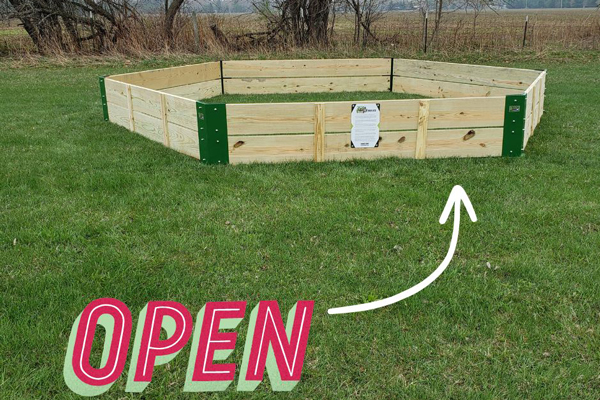 What Is Gaga Ball?
Gaga Ball, or simply 'Gaga,' is an energetic game that first caught on in Israel in the 1970s. The name 'Gaga' translates to 'touch-touch' in Hebrew. Loved for its inclusive nature and focus on fitness and fun, Gaga Ball has been a hit at summer camps and is now a featured activity at our very own Jellystone Park™ at North Port Huron.
How to Play Gaga Ball
The rules of Gaga Ball are straightforward, making it an excellent game for the whole family.
The game begins when a player tosses the ball into the air. As it bounces twice, players say 'Ga' with each bounce. After the second bounce, it's game on!
The objective of Gaga Ball is to dodge the ball and avoid being hit below the knees. If you're hit, you're out-but don't worry! The games are quick, and you'll be back in the pit in no time.
You can only use your hands to hit the ball, aiming to tag out your opponents. It's a fantastic way to test your hand-eye coordination and agility in a fun, fast-paced game!
Discover the New Gaga Ball Pit at Jellystone Park™ at North Port Huron
We're excited to unveil our brand-new Gaga Ball pit, designed to take your Gaga Ball games to the next level. This new pit provides an enhanced space for all of our campers to enjoy a game that has quickly become a fan favorite.
So why wait? Gather your family and friends, and come experience the thrill of the new Gaga Ball pit at Jellystone Park™ at North Port Huron. We can't wait to share the excitement with you!
Explore More Exciting Activities at Our Park