Make Mom's Day With These Fun Camping Gifts
Looking for fun camping gifts for your mom this Mother's Day? If your mom loves to spend time in the great outdoors, there are plenty of options that will make her next camping trip even more enjoyable. Here are some fun camping gift ideas for the mom who loves to camp.
Fun Camping Gifts for Mother's Day
A Portable Camping Chair
A comfortable chair can be a great addition to any campsite. Look for one that is lightweight, easy to pack, and has nifty features like a cup holder, a side table, and storage pockets.
A Personalized Camping Mug
A customized camping mug with your mom's name or a special message can be a thoughtful and practical gift. She can use it for her morning coffee or tea while enjoying the sunrise.
A Solar-powered Lantern
A lantern is an essential piece of camping gear, and a solar-powered one can be a great eco-friendly option. Look for one that is bright, lightweight, easy to charge, and in your mom's favorite color.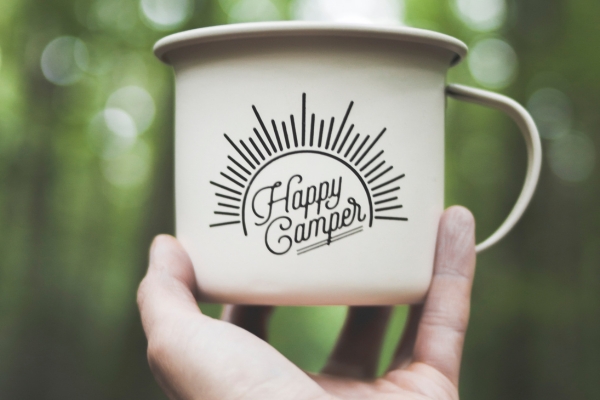 A Camping Cookbook
If your mom loves to cook and experiment with new recipes, a camping cookbook could be a fun and practical gift idea. Look for one that focuses on simple, tasty meals that can be prepared in a campsite setting.
A Camping Blanket
A cozy blanket can be a great addition to any camping trip, and a personalized one can make it extra special.
Make Mother's Day Unforgettable With a Stay at Jellystone Park™ at North Port Huron
There are plenty of fun camping gifts to surprise your mom with this Mother's Day. From practical gear to personalized keepsakes, there are options for every mom who loves the great outdoors.
For a truly unforgettable Mother's Day, why not surprise your outdoorsy Mom with a cozy cabin or spacious campsite at Jellystone Park™ at North Port Huron? With unique activities, a special gift from Yogi Bear™, and a FREE pancake breakfast just for her, your mom will feel pampered and appreciated during Mother's Day Weekend.
Along with these fun camping gifts, be sure to tack on a Jellystone Park™ gift card for Mom to rent a golf cart or kayak, buy souvenirs, or treat herself to dessert at the Cartoon Cafe. It's the perfect way to show your mom how much you care while also giving her the freedom to choose her own adventures at the park! Book your Mom's getaway today and make this Mother's Day one she'll never forget!
Give Mom the Gift of Camping Adventure!